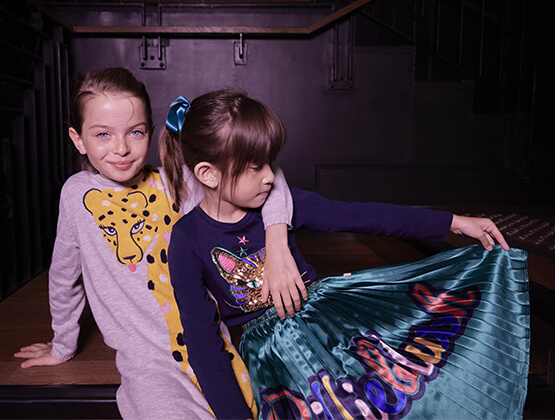 THE MAGIC SMART FROM BILLIEBLUSH
Billieblush, a French creative brand for girls from 0 to 12 years old,
has the power to put magic into everyday life. It is the "healthy glow"
effect brand, the little "blush" that makes life more beautiful,
more fun and full of surprises. 
See our Billieblush products!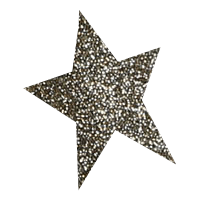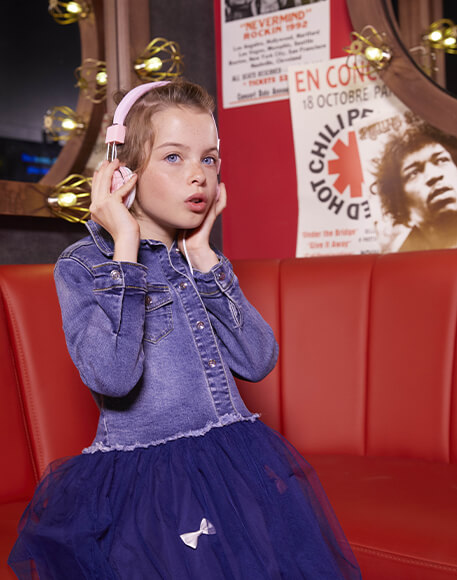 inspirations
Billieblush gradually frees itself from the iconic traditional
princesses, and fits in with the spirit of the times, while
playing on its "girly" identity DNA thus sparkling, the "eye catcher"
motifs unfold maxi in the back on dresses with more seams,
the princess dress is twisted worn on bi-coloured tights with trainers.
Discover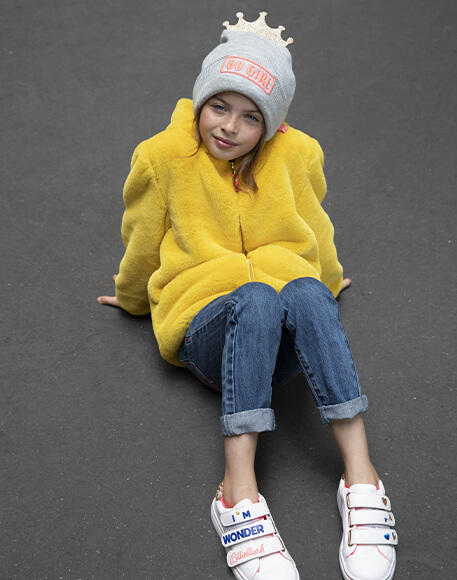 The collection
This season the little Billieblush girl is no longer just a princess,
she is a super heroine who evolves in a sparkling and colourful
universe, accompanied by inspiring and positive messages,
such as "CALL ME SUPER STAR", "GO GIRL".
Discover the collection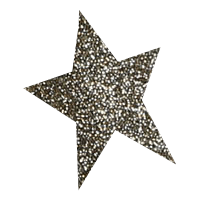 Jackets
Throughout the season, they are the highlight of little Billieblush outfits, colourful and ultra trendy!
A Wonder Collection
Billieblush offers complete outfits for little adventurers.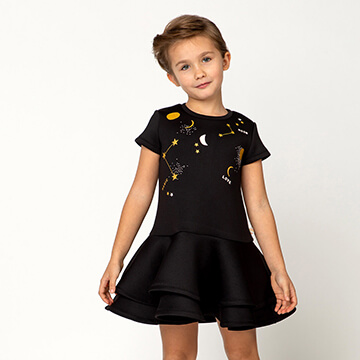 The dresses
Exceptional dresses and dresses for the everyday life of little princesses.
Discover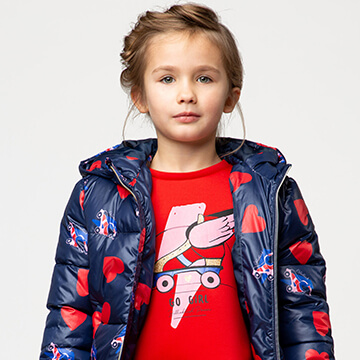 Jackets
When the days cool down, Billieblush jackets and down jackets keep little girls warm and stylish!
Discover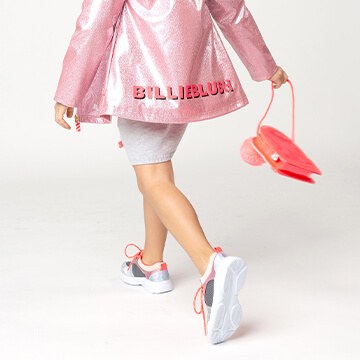 Shoes
Sneakers, boots, ranger... just like the collection, Billieblush shoes are girly and colourful!
Discover